---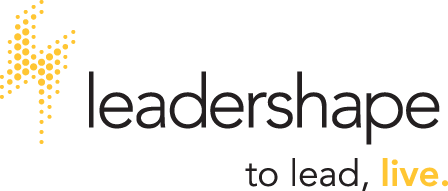 THE SAME THINGS THAT HELP YOU IN LIFE
HELP YOU TO LEAD IT.
---
Institute by LeaderShape
The Institute is a 4-day off-site retreat, that provides participants the opportunity for self-discovery, self-reflection, and feedback in a community of approximately 60 peers. Not a typical leadership retreat, the Institute is grounded in helping individuals identify the values they hold that lead to making a difference in the communities around them. Through self-assessment, intensive small group discussions, team-building challenges, and more, participants will develop a vision for something they care about. By leading with passion, integrity, and a healthy disregard for the impossible, participants explore who they are and the impact that they want to have on communities working towards a more caring, just, and equitable society.
Catalyst
Catalyst™ is great entry into the LeaderShape® community. It is a one-day program focused on learning to develop your own authentic path, connect to groups and causes you care about, and commit to a plan to be a catalyst for yourself and the groups you're part of.
You'll consider powerful questions that move you towards action.
Am I on the right path?
Who do I want to be?
How can I connect with other like-minded individuals?
In small-group dialogue, large group interaction, and personal reflection, you'll learn alongside others who also want to start something extraordinary.

---